Pediatric Services
Pediatric Care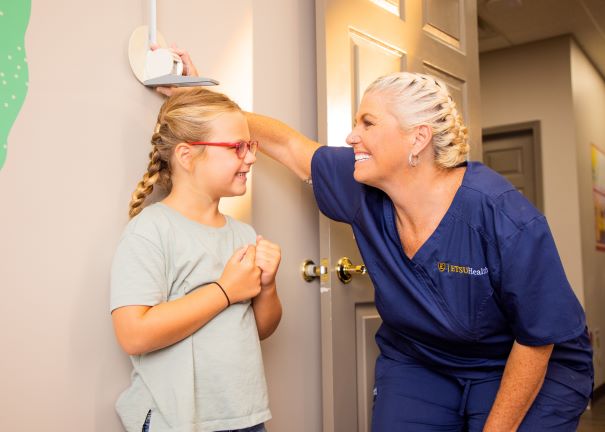 ETSU Health Pediatrics is committed to high-quality care for the children in our community, which extends across four states in middle Appalachia. We are dedicated to providing excellent educational programs to advocate for the health of children in Appalachia. We encourage preventative care for children so that they carry healthy habits into adulthood. We provide your child with state-of-the-art care for the best chance possible at a healthy life.
Services
General Pediatric Care
Mental Health
Locations
---
325 N. State of Franklin Road, Ground Floor, Johnson City, TN, 37604
---
1505 West Elk Avenue, Elizabethton, TN, 37643
---
408 N. State of Franlkin Road, Suite 31B, Johnson City, TN, 37604
Providers
Click here to see a list of our providers.


Community Resources
Why ETSU Health?
At ETSU Health Pediatrics, we are committed to high-quality care for the children in our community. With 37 full-time providers and two convenient locations, our mission is to help the children in our region achieve optimal health through providing excellent medical care, educating the next generation, conducting innovative research, and partnering with families and communities.
Manage Your Health with MyETSUHealth
View test results, make appointments, request prescription refills, and message your doctor from any Web-enabled device by using our secure online portal, MyETSUHealth. Our technology also allows anyone on your care team to securely access your health information, making sure you always get care that's right for you and based on the latest evidence.