Neonatology Services
Care of Newborn Babies with Illnesses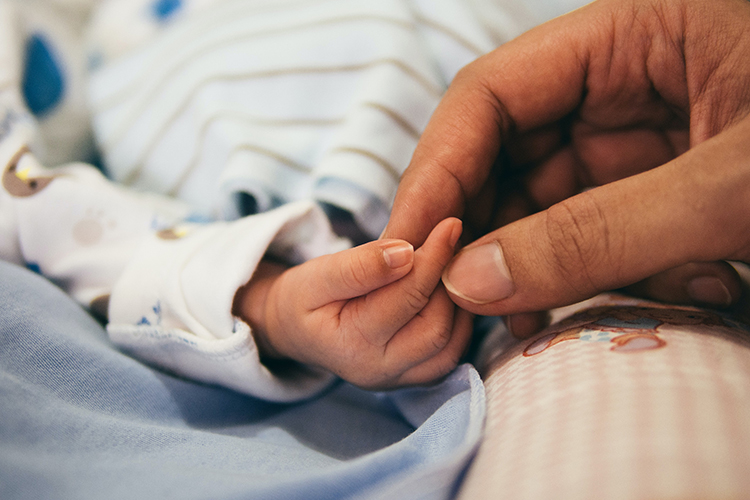 Physicians specializing in neonatology - care of sick newborns - are joined by specially trained nurses, dietitians, respiratory therapists, social workers and pediatric specialists who work as a team to provide the best care possible for our babies and their families. Located inside of the Niswonger's Children's Hospital, the Neonatal Intensive Care Unit (NICU) treats more than 400 babies a year. The NICU is a component of the only state-designated perinatal center within a 100-mile radius.
Services provided include
Air/ground transport
Pediatric subspecialties
24-hour perinatology/neonatology availability
Genetic ultrasound/lab
Multi-disciplinary follow-up clinic
Locations
Niswonger Children's Hospital
---
Neonatal Intensive Care Unit
400 N. State of Franlkin Road, Johnson City, TN, 37745
Providers
Click here to see a list of our providers.
Why ETSU Health?
ETSU Health fulfills the mission of the Quillen College of Medicine to serve the underserved by bringing specialists to meet the health needs of the people of the Appalachian Highlands. Our neonatologists allow families to receive critical care for ill or premature newborns where they need it most — close to home.
Manage Your Health with MyETSUHealth
View test results, make appointments, request prescription refills, and message your doctor from any Web-enabled device by using our secure online portal, MyETSUHealth. Our technology also allows anyone on your care team to securely access your health information, making sure you always get care that's right for you and based on the latest evidence.