Behavioral Health Services
Compassionate Care for Children with Behavioral Health Problems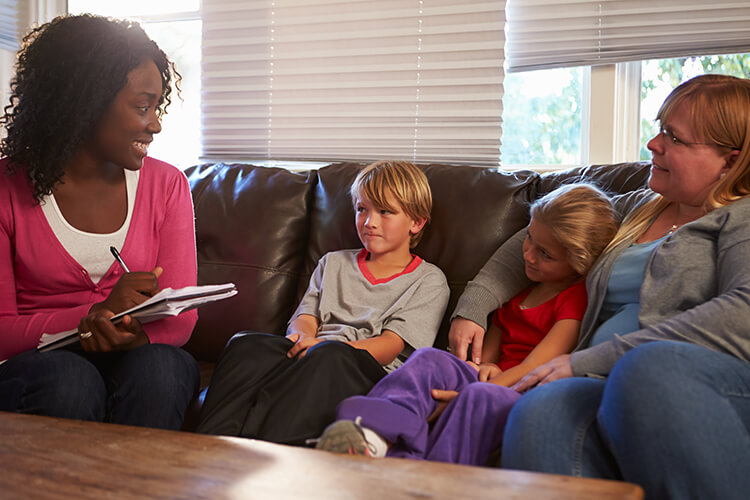 ETSU Health understands that physical and emotional health care go together. We take care of the whole you and provide care for your physical and mental wellbeing. Behavioral Health Consultants are licensed professionals trained to understand, identify and treat the behavioral, social and emotional aspects to health and disease. BHCs meet with you for 15-30 minute visits the same time you meet with your provider.



Behavior, Development and Family:
Family communication and connection
Improving behavior
ADHD
School problems
Navigating the teen years
Promoting healthy development
Lifestyle Changes and General Health:
Sleep
Toileting
Eating and weight
Coping with medical problems
Emotional Concerns:
Stress
Feeling worried, sad or angry
Trauma, Grief and Loss
Relationships
Community Resources:
Access community resources and support
Locations
Providers
Why ETSU Health?
At the Quillen College of Medicine, integrated behavioral health is at the forefront of innovation in academic medicine. ETSU's Institute for Integrated Behavioral Health is working with physicians to ensure that behavioral health is accessible in every primary care clinic in the ETSU Health network. By introducing behavioral health consultants to primary care settings throughout the region, residents can receive the expert care they deserve without having to schedule another appointment.
The whole health approach allows a primary care physician and behavioral health consultant to work closely with one another, providing patients with a more thorough solution for their concerns that connect the body and mind. Our primary care teams are helping patients in the region get healthier by developing creative treatment plans that combine medical and behavioral solutions. This isn't specialized work in a special office; it's a new way of practicing primary care. Additionally, it's available to any patient with an appointment at one of our participating clinics.
Manage Your Health with MyETSUHealth

View test results, make appointments, request prescription refills, and message your doctor from any Web-enabled device by using our secure online portal, MyETSUHealth. Our technology also allows anyone on your care team to securely access your health information, making sure you always get care that's right for you and based on the latest evidence.