ReadNPlay
For a Bright Future

ReadNPlay for a Bright Future is a collaborative initiative led by ETSU Health Pediatricians to support families to Play More, Play Together, Play Safely, and Fuel to Play!
Our newest ReadNPlay program is designed to help support the health of mothers during pregnancy and the year after birth: Caring for Motherhood.
Learn more about our Book Bus
Play More
Shut off the screens! Did you know that the average U.S. child spends three of the first 18 years of her life watching television? Here are some tips to try to help your family reduce/manage their "screen time" (i.e. time spent watching TV & videos, playing video games, using a computer or mobile device for non-work/school purposes):
Play Together
Be active as a family. Parents, caregivers, and older siblings can model healthy behaviors and help to create activity-promoting home environments. Here are some tips to get you started:
Play Safely
Nearly one-third of deaths in children 1-14 years of ages are due to unintentional injuries. The majority of these deaths are the result of motor vehicle crashes. Here are some tips for keeping your family safe while you play:
Fuel to Play
Eat healthy. Breastfeeding, eating more fruits and vegetables, and avoiding sugary drinks like soda, sweet tea, and juice drinks can make young children healthier and prevent cavities and future obesity and diabetes. Here are some tips for fueling to play in a healthy way:
Learn More
Fun, educational tools that have been developed include "My Baby Book," "Healthy Active Living Tips" booklet (for use to improve health care provider/parent communication about healthy behaviors during the first two years of life); a set of five posters based on our Play themes; and a series of three children's books featuring our ReadNPlay characters, Squirrel, Owl and Racoon. All materials are available in English and Spanish.
At ETSU Health Pediatrics, parents receive the "My Baby Book" during their newborn's first visit to the clinic. Not only is it interactive and filled with helpful tips, but parents may also use it as a keepsake to store photos, memories and milestones of their child. "My Baby Book" is also be available as a free mobile application that is available to download for free from Google Play and the App Store.
Each year we partner with organizations in our region on free, fun, active family community events. For information about upcoming community events, please view our calendar or follow us on Facebook, Instagram or Twitter: @ReadNPlay.
Interested in being a partner? Contact us: ReadNPlay@etsu.edu
Provider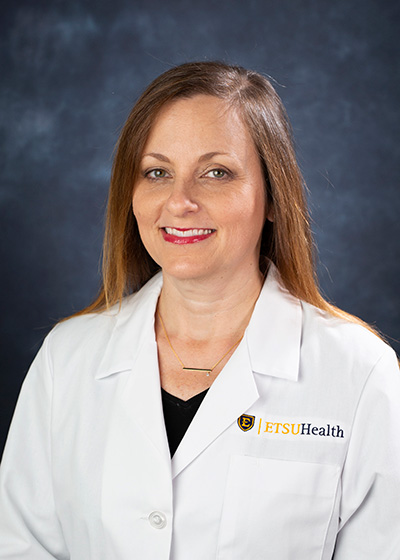 Dr. Schetzina completed her medical degree at University of North Carolina School of Medicine, Chapel Hill in 1997. She completed her residency at Stanford University Medical Center in 2001. She conducts research in General Pedatrics and Epidemilogy.


Partnerships

Project partners include Niswonger Children's Hospital, the Safe Kids Coalition of Northeast Tennessee, the ETSU Center of Excellence for Early Childhood Learning and Development among others. Please contact us if your organization is interested in being a partner.

Engage With Us
Community partnerships and outreach are also a cornerstone of the ReadNPlay program. Each year, faculty, staff, residents, and students engage with thousands of children and families at family community events throughout the region. These events provide opportunities to connect families with education, information, and resources in a fun, relaxed environment. A ReadNPlay Safe and Healthy Home tent, garage, and cars were created for use at outreach events. This unique display is based on the home featured in the ReadNPlay books, and includes the entire story of A Safety Hero Adventure on its walls. It is the world of ReadNPlay brought to life-size!
Acknowledgements
Since 2011, ReadNPlay for a Bright Future has been supported through grants from the American Academy of Pediatrics, Tennessee Department of Health, and HRSA (Health Resources and Services Administration). Current funding is provided from Ballad Health's Department of Population Health and the Governor's Foundation for Early Literacy (GELF).