Sports Medicine Services
Injury Care and Prevention, Rehabilitation, and Physical Education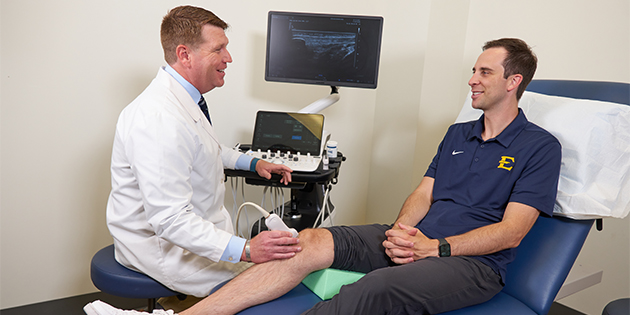 Whether it's joint, muscle or back pain, count on BucSports Medicine to get you back to what you love most!
BucSports Medicine is a multi-disciplinary clinic offering services to ETSU Athletics and the general public.
We offer people of all ages a comprehensive program specializing in the diagnosis, treatment, prevention and rehabilitation of injuries. These may be associated with sports, recreation, job-related injuries or geriatrics.
Providers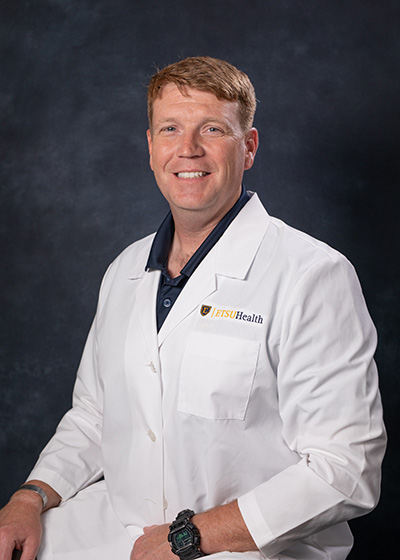 Dr. James Johnston is board-certified in sports medicine and family medicine. He has an extensive military career, including deployments as a Special Forces medic. He is a Fellow of the Academy of Wilderness Medicine and a physician in the Army National Guard.
Dr. Johnston is certified in basic life support, advanced cardiac life support and pediatric advanced life support, and with the National Registry of Emergency Medical Technicians as a paramedic, including certifications as tactical, flight and intensive care paramedic. His clinical interests are regenerative medicine and diagnostic ultrasound.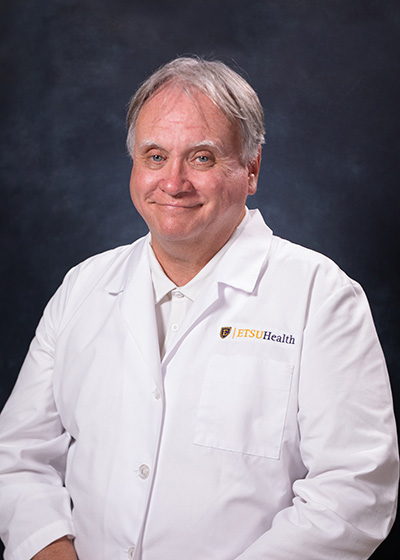 Dr. Ralph Mills is a native of Madisonville, Tennessee. He is a clinical assistant professor at East Tennessee State University, where he is heavily involved with BucSports, and he is also a team physician for the university. He is board-certified in sports medicine and family medicine.
He is a fellow of the American Academy of Family Physicians and a member of the American Medical Society for Sports Medicine. Dr. Mills also works with Daniel Boone and Davy Crockett high schools, providing sports medicine coverage.
Treatments
Assistive Device Services
Cortisone Injections
Bracing
Injury Prevention
Injury Rehabilitation
Ultrasound-guided Joint Injections
Visco-gel Injections
Orthopedic Evaluation
X-ray
Concussion Care and Management
Sports Physicals
Behavioral Health
Locations
---
1043 Jack Vest Drive, Johnson City, TN, 37614
Why ETSU Health?
ETSU Health realizes that recovering from an injury can be difficult. Our primary mission is to help our patients and student-athletes get back to their regular daily activities as quickly and safely as possible. We design a special treatment program for each individual's specific needs. Most importantly, we place a great deal of emphasis on prevention so that our patients know how to prevent the recurrence of their aliments.
ETSU Health's medical professionals understand that returning to work, participating in recreational activities, and winning after an injury takes hard work. ETSU Health is equipped with the latest in work, recreational and sports medicine technology, along with a staff of experts in orthopedic evaluation, sports medicine and injury prevention. In addition, we have teamed together with many of the region's health care leaders to provide surgical and inpatient services.
Our mission is to strive for excellence in the following:
Injury prevention.
Proper care, evaluation and treatment of all injuries and illness.
Rehabilitation and recovery from all athletic injuries.
Promoting overall health and wellness.
We maintain that the individual's health is our number one priority and all actions taken by the sports medicine staff shall reflect this.
Adhering to all scientific, evidence-based practice and recommendations made by the National Athletic Trainers Association, NCAA Sports Medicine Committee, and Southern Conference.

Manage Your Health with MyETSUHealth
View test results, make appointments, request prescription refills, and message your doctor from any Web-enabled device by using our secure online portal, MyETSUHealth. Our technology also allows anyone on your care team to securely access your health information, making sure you always get care that's right for you and is based on the latest evidence.