Health in the Highlands
Your Appalachian Guide to Healthy Living
Destigmatizing Bias in Mental Health Care

The 3 Benefits of Integrated Behavioral Health
Throughout the country, people often trust their primary care physicians with their mental health more than anyone else in their lives. As people struggle with stress, emotions or adjustments to major life changes, it can be convenient to turn to the physician who has been providing their year-round care.
At the Quillen College of Medicine, integrated behavioral health is at the forefront of innovation in academic medicine. ETSU's Institute for Integrated Behavioral Health is working with physicians to ensure that behavioral health is accessible in every primary care clinic in the ETSU Health network.
By introducing behavioral health consultants to primary care settings throughout the region, patients can receive the expert care they deserve without having to schedule another appointment.
Here are three ways integrated care can help you:
1. The Whole Health Approach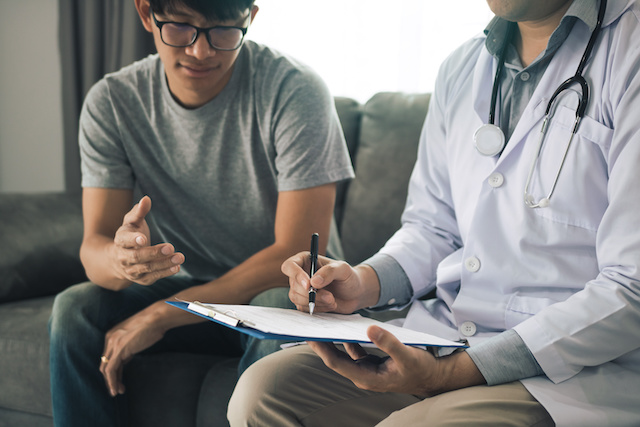 The whole health approach allows a primary care physician and behavioral health consultant to work closely with one another, providing patients with a more thorough solution for their concerns that connect the body and mind. Our primary care teams are helping patients in the region get healthier by developing creative treatment plans that combine medical and behavioral solutions. This isn't specialized work in a special office; it's a new way of practicing primary care. Additionally, it's available to any patient with an appointment at one of our clinics.
2. Same-Day Behavioral Health Care
There are many benefits to having on-site behavioral health consultants. Patients who have concerns about stress or emotional well-being or who want to make some healthy changes in their lifestyle can ask to meet a behavioral health consultant during an appointment with their physician or nurse practitioner. Their provider then introduces them to their on-site behavioral health consultant and develops a personalized plan to nurture a patient's whole health.
3. Further the Mission of Academic Medicine
Implementing integrated care allows ETSU to further the mission of academic medicine and provide the best care to the people of the Appalachian Highlands. Integrated care is an innovation taught to future physicians and behavioral health professionals with the hope that whole health becomes the norm in our region.
Today, any patient seen by a doctor in one of ETSU Health's Family Medicine, Pediatrics, Internal Medicine or OB/GYN clinics have the opportunity to see a behavioral health consultant. This is academic medicine pushing innovation in East Tennessee – moving away from isolated specialty care and making your mental health a part of our whole health approach to care.
Ready to Integrate Your Care? Find a Location Near You!