Pediatric Pulmonology Services
Pediatric Care of Pulmonary Diseases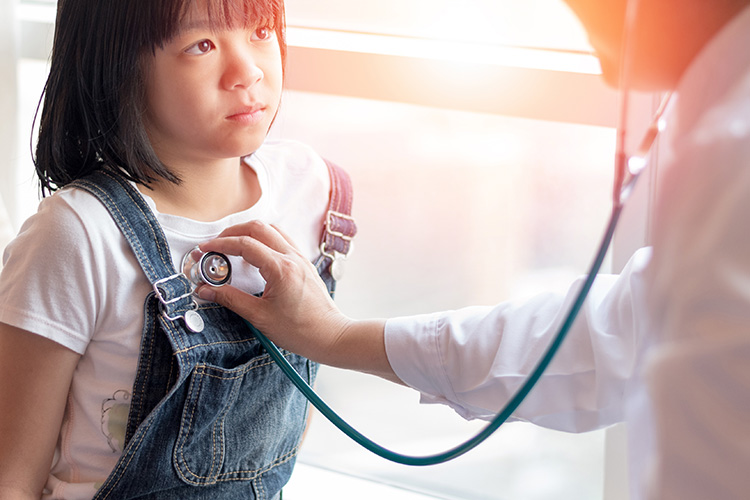 A Pediatric Pulmonologist specializes in treating children with breathing issues. Our providers believe it is important that the patient, no matter what age, is part of the conversation at their visit. ETSU Health is committed to high-quality care for the children in our community. Our mission is to deliver excellent, efficient, state-of-the-art and evidence-based medical care to our patients, with the goal of improving quality of life and preserving and restoring respiratory health.
Services
Asthma
Bronchomalacia
Chronic aspiration
Chronic cough
Chronic lung disease
Flexible bronchoscopy
General pediatric pulmonary disease
Laryngomalacia
Mechanical ventilation
Pectus excavatum
Premature lung disease
Primary ciliary dyskinesia
Pulmonary function testing
Pulmonary hypertension
Recurrent pneumonia
RSV prophylaxis
Thoracic dystrophies
Wheezing
Locations
---
408 N. State of Franlkin Road, Suite 31B, Johnson City, TN, 37604
Providers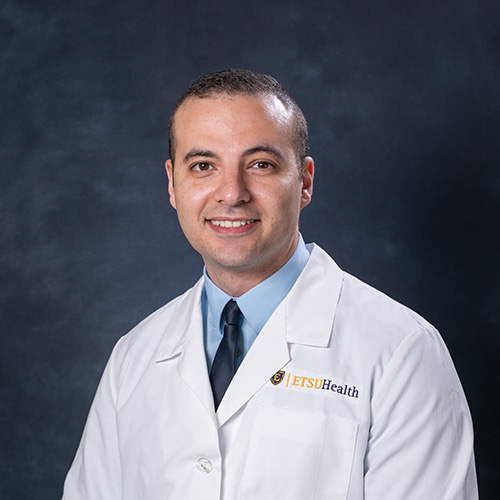 Dr. Mohamed Ahmed partners with his patients' families during their journey. He identifies caregivers' concerns and goals and works with them toward the best possible outcomes for patients.
Dr. Ahmed became a doctor because of his uncle, who was his idol and mentor as the only physician in his family. He admired his humility, humbleness, wealth of knowledge, and his unlimited willingness to help anyone in need.
He considers our area one of the most beautiful regions in the country and is captivated by the natural landscape that blends the mountain views with the sky. Dr. Ahmed describes himself as a laid back and simple person who enjoys hiking, running, listening to music, cooking, and going to the gym.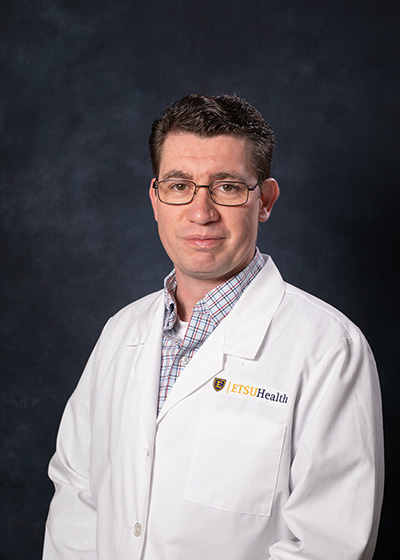 Dr. A. Chester Ogborn chose medicine so that he could make a difference and interact with people in a meaningful way on a daily basis. He chose to join ETSU Health because of his love for the beauty of this region, and because he can teach and pass on his knowledge. He also enjoys that questions from students and residents force him to understand things in a deeper way than he might on his own.
Dr. Ogborn feels it is important for pediatric patients to participate in the conversation during their visit. At every age, he makes an effort to talk to his patients by explaining things and hearing what they think and feel. His ultimate goal is to have them become happy, independent adults who know how to take care of their own health. Even when a child has an incurable ailment, Dr. Ogborn works with their family to relieve suffering, help the child to reach their full potential, and to act as a partner in their journey through life.
Why ETSU Health?
At ETSU Health, we are committed to high-quality care for the children in our community. Our mission is to help the children in our region achieve optimal health through providing excellent medical care, educating the next generation, conducting innovative research, and partnering with families and communities.
Manage Your Health with MyETSUHealth
View test results, make appointments, request prescription refills, and message your doctor from any Web-enabled device by using our secure online portal, MyETSUHealth. Our technology also allows anyone on your care team to securely access your health information, making sure you always get care that's right for you and based on the latest evidence.