A. Chester Ogborn, M.D.
Pediatric Pulmonology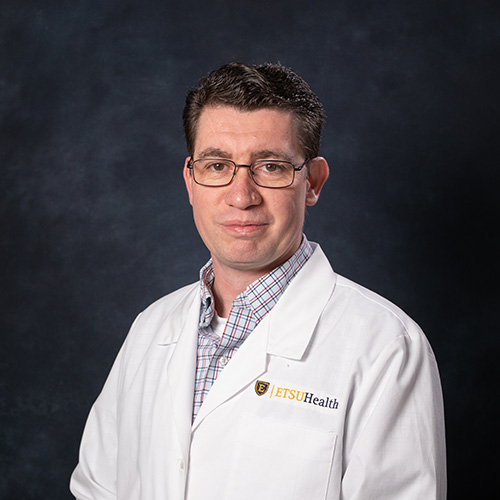 Specialty:

Call for an Appointment:

423-431-4946

Location(s):


Dr. A. Chester Ogborn chose medicine so that he could make a difference and interact with people in a meaningful way on a daily basis. He chose to join ETSU Health because of his love for the beauty of this region, and because he can teach and pass on his knowledge. He also enjoys that questions from students and residents force him to understand things in a deeper way than he might on his own.
Dr. Ogborn feels it is important for pediatric patients to participate in the conversation during their visit. At every age, he makes an effort to talk to his patients by explaining things and hearing what they think and feel. His ultimate goal is to have them become happy, independent adults who know how to take care of their own health. Even when a child has an incurable ailment, Dr. Ogborn works with their family to relieve suffering, help the child to reach their full potential, and to act as a partner in their journey through life.
EDUCATION AND TRAINING
Fellowship: Pediatric Pulmonology, Washington University, St. Louis, Missouri
Residency: Pediatrics, University of Tennessee - Chattanooga Unit, Chattanooga, Tennessee




Doctorate: Doctor of Medicine, University of Nebraska Medical Center, Omaha, Nebraska
BOARD CERTIFICATIONS
Pediatrics, American Board of Pediatrics
Pediatric Pulmonology, American Board of Pediatrics
OTHER CERTIFICATIONS AND MEMBERSHIPS
Member, American Board of Pediatrics
Member, American Thoracic Society