Plastic and Reconstructive Surgery
Cosmetic and Reconstructive Surgical Care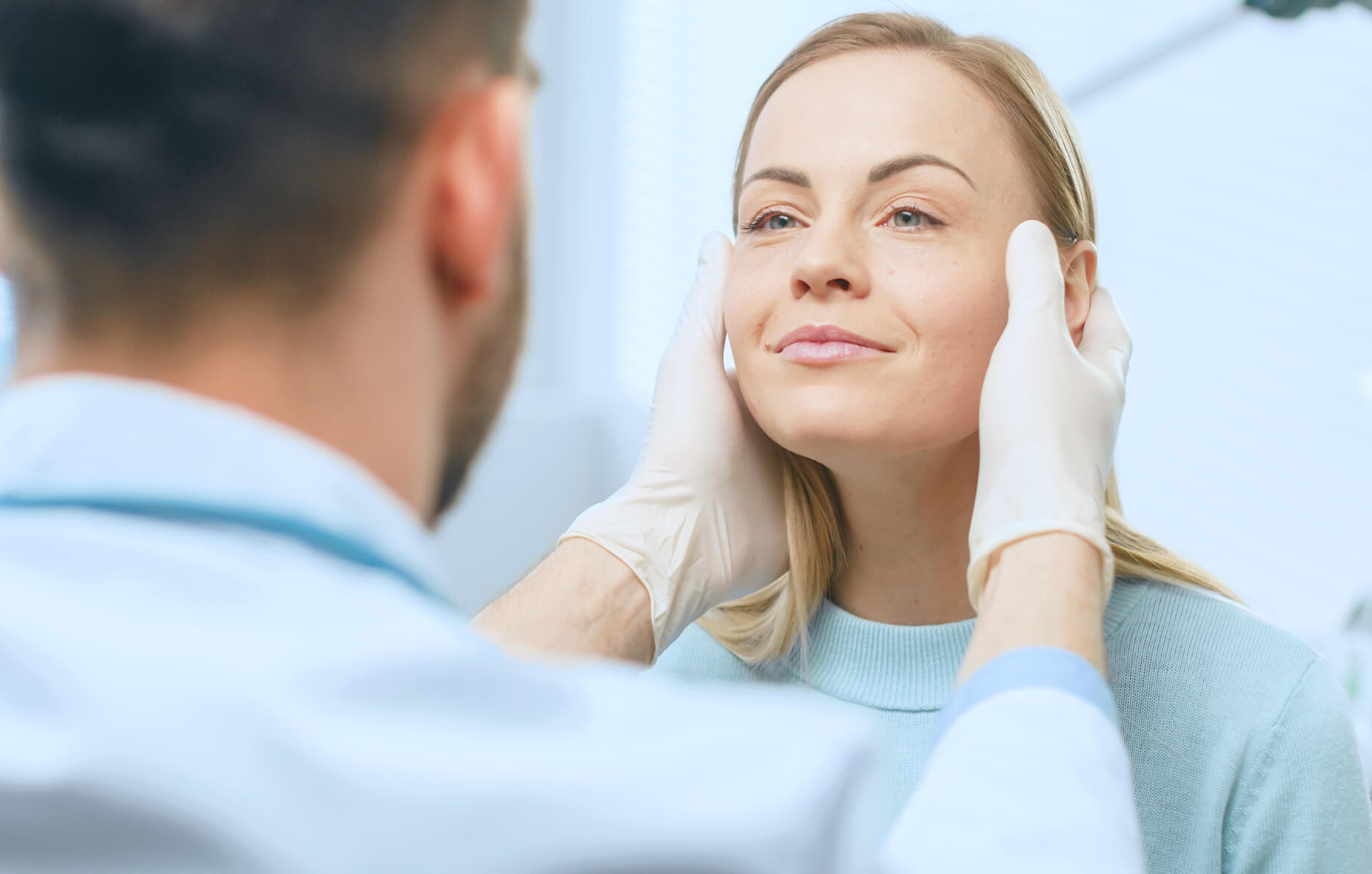 At ETSU Health Plastic and Reconstructive Surgery, your comfort is our priority. Here, you will find an approachable staff who care about every aspect of your well-being. We offer the full spectrum of plastic surgery, including a broad variety of cosmetic procedures as well as comprehensive reconstructive surgery for trauma, cancer and congenital defects. We also provide a range of nonsurgical aesthetic services, including Botox®, injectable fillers such as Juvederm®, and advanced skin care solutions. Call our office today to see how we can best help you meet your goals.
Dr. Daniel Haynes founded ETSU Health's Division of Plastic Surgery in 1994. It has since become a regional referral center for breast and skin cancer reconstruction and for cosmetic and aesthetic plastic surgery. Whatever your cosmetic or reconstructive surgery need, our experienced surgeons are ready to serve you with compassion and expertise.
Providers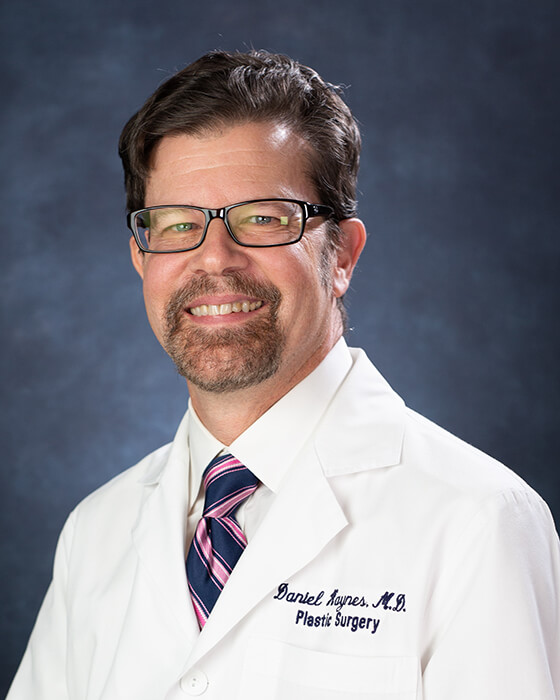 Dr. Haynes is a board certified plastic surgeon who has practiced plastic surgery in the Tri-Cities area for over 15 years. His well established practice and success can be attributed to the personal attention and care provided to his patients and the surgical perfection he strives for on every patient. Dr. Haynes has a particular interest in breast reconstruction after mastectomy and practices in conjunction with surgical and medical oncologists. He works closely with other surgeons and specialists to care for the full spectrum of traumatic injuries, chronic wounds, hand injuries, and in the reconstruction of defects or other problems related to cancer therapy.


Dr. Alicia Billington is a plastic surgeon who specializes in breast augmentation, breast lift and reduction, liposuction, tummy tuck, face and brow lifts, Botox and dermal filler treatments, and nasal and eyelid surgery. She also performs reconstructive surgeries for non-healing wounds and trauma.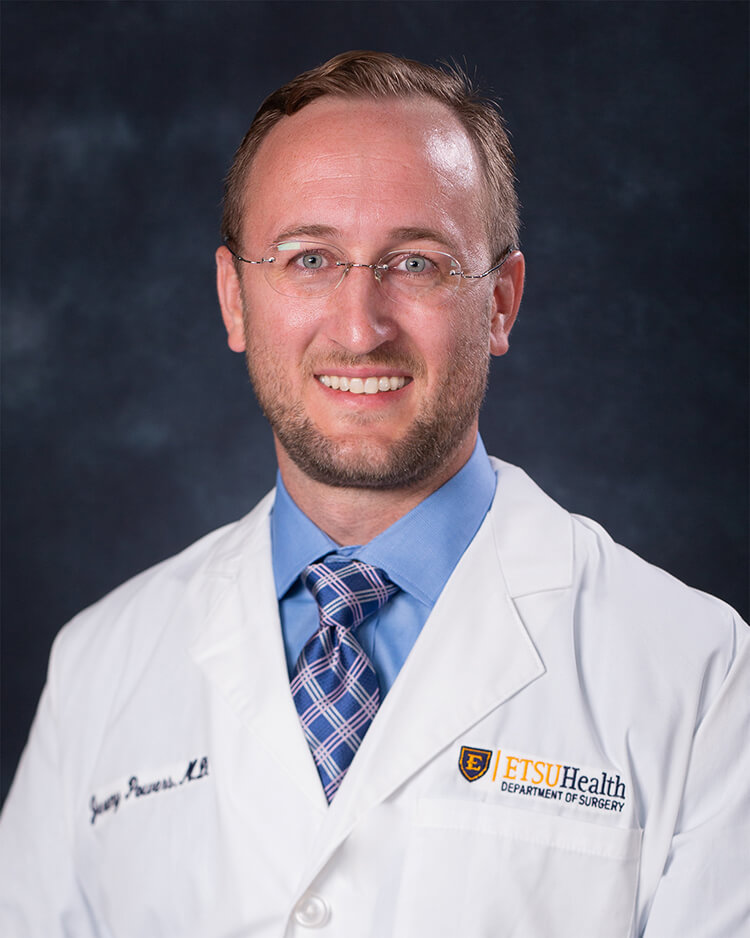 Dr. Jeremy Powers also joined the team in 2021, providing comprehensive plastic and reconstructive surgery, including DIEP flap breast reconstruction, pediatric cleft and craniofacial surgery, extremity salvage surgery, and facial trauma reconstruction. Additionally, Dr. Powers practices the full scope of aesthetic/cosmetic surgery including facelift, rhinoplasty, botox/fillers and breast/body procedures.






Treatments
Botox
Breast Augmentation
Breast Lift
Breast Reconstruction After Mastectomy
Breast Reduction
Brow Lifts
Craniofacial
Dermal Filler Treatments
Face Lifts
Liposuction
Microvascular
Nasal and Eyelid Surgery
Reconstructive Surgeries
Tummy Tuck


Locations
Surgery
---
3rd Floor
325 North State of Franklin Road, Johnson City, TN, 37604
We provide services at hospitals in Washington, Carter and Sullivan counties, and at East Tennessee Ambulatory Surgery Center in Johnson City.
Additional Patient Information
Why ETSU Health?
The Division of Plastic Surgery provides both reconstructive and cosmetic services to patients in Northeast Tennessee, Southwest Virginia and Western North Carolina. We work closely with other surgeons and specialists to care for the full spectrum of traumatic injuries, chronic wounds, hand injuries, and in the reconstruction of defects or other problems related to cancer therapy.
Aesthetic (also called cosmetic) surgery and procedures are also available, including cosmetic breast surgery augmentation (lift, reduction), facial procedures (peels, facelift, necklift, browlift), and trunk procedures (abdominoplasty, liposuction). Minor reconstructive problems, such as the removal of small skin cancers, can often be accomplished in the office or clinic.
Larger procedures, requiring either an outpatient surgical facility or inpatient stay, are available through the following centers:
Johnson City Medical Center, Johnson City, TN
Bristol Regional Medical Center, Bristol, TN
East Tennessee Ambulatory Surgery, Johnson City, TN
Sycamore Shoals Hospital, Elizabethton, TN
Manage Your Health with MyETSUHealth

View test results, make appointments, request prescription refills, and message your doctor from any Web-enabled device by using our secure online portal, MyETSUHealth. Our technology also allows anyone on your care team to securely access your health information, making sure you always get care that's right for you and based on the latest evidence.