What is the Pelvic Floor?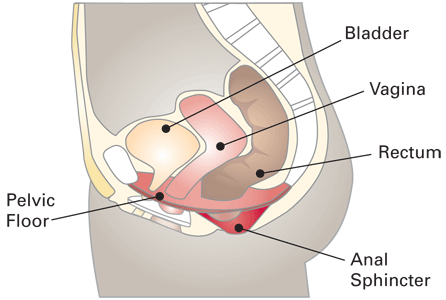 The pelvic floor is a term used to describe the muscles, ligaments, connective tissues and nerves that act like a hammock to support the organs of the pelvis—including the uterus, vagina, bladder and rectum. The pelvic floor prevents these organs from falling down or out and also plays a very important role in making the organs function properly. They are responsible for closing the urethra and anal canal to maintain continence and signaling and controlling the bladder, rectum and colon when you need to go to the bathroom.
Help is available
Are you living with a pelvic floor disorder? Talk to your doctor about your symptoms, or call us at 423-439-7246 to speak to a specialist.