Hematology/Oncology Services
Diagnosis, Treatment and Prevention of Blood Diseases and Cancer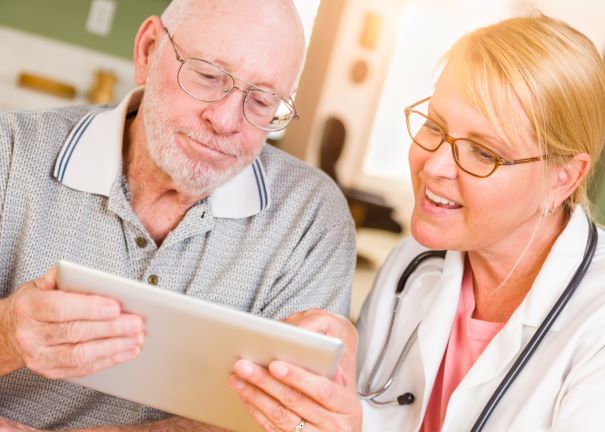 Our hematology and oncology specialists offer diagnosis, treatment and prevention of blood diseases (hematology) and cancer (oncology). Hematology-oncology includes such diseases as iron deficiency anemia, hemophilia, sickle cell disease, thalassemias, leukemias and lymphomas, as well as cancers of other organs.
ETSU Health offers you access to hematology and oncology doctors, advanced treatments, and clinical trials. We know cancer treatment is a difficult journey that affects you physically, emotionally, and psychologically. We offer you and your family the comprehensive care and support you need, close to where you live and work.

Providers




Treatments
Anal Cancer



Bladder Cancer


Bone Marrow
Brain Tumor
Breast Cancer
Colon Cancer
Esophageal Cancer
Eye Cancer
Gallbladder Cancer
Gynecologic Cancers
Head and Neck Cancers
Hereditary Cancer Services
Kidney Cancer
Leukemia
Liver Cancer
Lung Cancer
Lymphoma
Melanoma
Metastatic Brain/Spine
Multiple Myeloma
Myeloproliferative Disorders (Blood Cancers)
Oral Cancers
Ovarian Cancer
Palliative Care
Pancreatic Cancer
Prostate Cancer
Rectal Cancer
Sarcoma
Skin Cancers
Spine Cancer
Stomach Cancer
Testicular Cancer
Locations
Cancer Center
---
Suite 21
1 Professional Park, Johnson City, TN, 37604
Internal Medicine - Johnson City
---
2nd Floor
325 N. State of Franklin, Johnson City, TN, 37604
Why ETSU Health?
Choosing where and from whom you'll receive cancer care is one of the most important decisions you will make. Our team of oncologists includes board-certified specialists with advanced training and expertise in many cancers —including breast, lung, prostate, colorectal, melanoma, throat, cervical, ovarian, pancreatic, lymphomas and more — as well as the wide array of treatment options available to fight them.

A Team Approach
Many different cancer doctors and cancer-specific health professionals work together to coordinate your care.

Your team may include:

Surgical Oncologists: Often your cancer care starts with a type of surgical procedure to remove cancer. Your cancer surgeon will evaluate the type and stage of your cancer and recommend the procedure that's right for you.

Medical Oncologists: Oversee chemotherapy, immunotherapies, and targeted treatments when they are part of your cancer treatment plan.

Plastic Surgeons: When necessary, a plastic surgeon may help you understand your reconstruction options.

You may also interact with counselors, nutritionists, pharmacists, social workers, and other cancer-specific caregivers who support you and your cancer treatment.

Manage Your Health with MyETSUHealth
View test results, make appointments, request prescription refills, and message your doctor from any Web-enabled device by using our secure online portal, MyETSUHealth. Our technology also allows anyone on your care team to securely access your health information, making sure you always get care that's right for you and based on the latest evidence.