Fertility Services
Comprehensive Infertility Services & Compassionate Care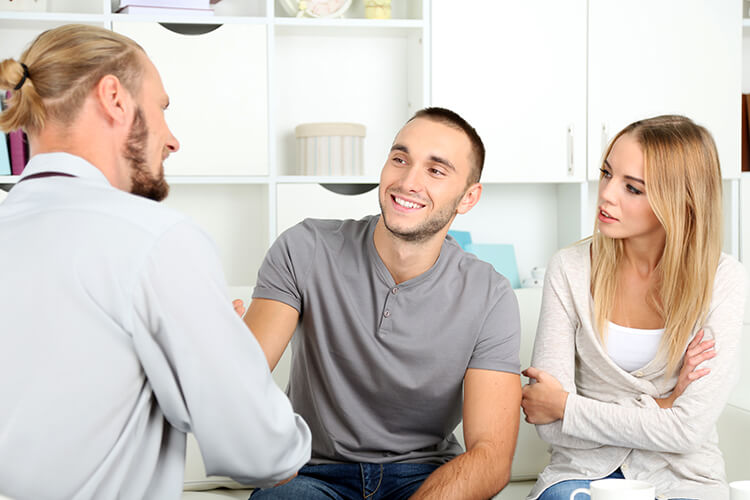 You are not alone. You belong to a community of hope. Approximately 1 in 8 couples are seeking fertility treatments — just like you. We will ease your concerns​ and nurture your success, one small miracle at time. If you have been trying to have a baby without success, ETSU Health's fertility specialists can help you understand your options. We diagnose the barriers that may be standing in your way, provide thoughtful counsel and make treatment recommendations. We also facilitate other ways to grow your family that align with your situation.
Your individual journey begins here.
If you are less than 35 years old and have been trying to get pregnant for 1 year or more, or if you are over 35 and have been trying for 6 months, you should schedule a consultation with our fertility expert, Dr. Mark Ransom. You do not need a doctor's referral. We welcome all your inquiries about your fertility journey.
Begin your journey today.
Your first consultation is a conversation — not a commitment. We look forward to meeting you and making your dreams a reality. We look forward to putting you at ease about opportunities for your family's little miracles, during and following your fertility consultation. First and foremost, our goal is to assist patients in achieving pregnancy through our knowledge and expertise. Upon completion of a successful pregnancy, our patients are referred to their OB/GYN doctor for continuing care.
Locations
Fertility, FPMRS & Urogynecology
---
Suite 103
1319 Sunset Drive, Johnson City, TN, 37604
Providers
ETSU Health Fertlity and Women's Services Accreditations:




Why ETSU Health?

A Dedicated Team of Specialists
Our team of specialists are committed to providing integrated, compassionate care for patients. We will put you at ease through your individual journey. Please call our office with any questions or concerns. There are no questions too big or too small. We provide infertility solutions for East Tennessee and our neighbors in North Carolina, South Carolina, Virginia, West Virginia, Southwest Virginia, Kentucky and Georgia.
Manage Your Health with MyETSUHealth

View test results, make appointments, request prescription refills, and message your doctor from any Web-enabled device by using our secure online portal, MyETSUHealth. Our technology also allows anyone on your care team to securely access your health information, making sure you always get care that's right for you and based on the latest evidence.