Family Medicine Services
A Doctor for Your Whole Family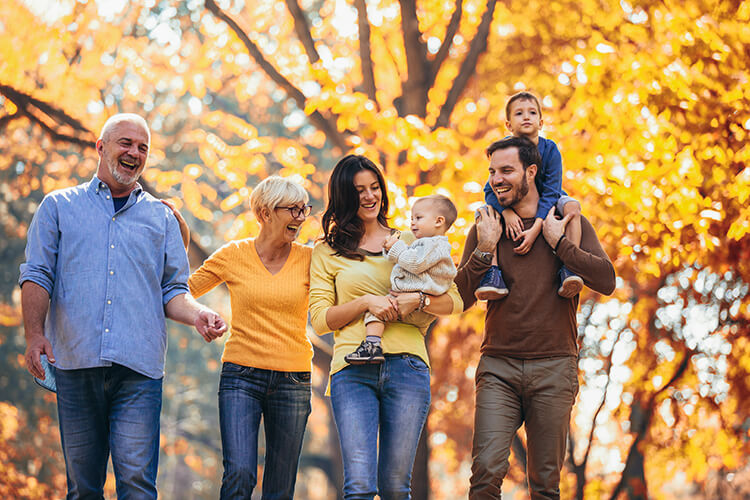 Looking for the expert care your family deserves? Our family physicians care for every member of your family, from newborns and teens to older adults. In addition to family physicians, our clinics include nurse practitioners and interprofessional providers from pharmacy, physical therapy, behavioral health and more. We coordinate with specialists and will take care of you in the hospital. Someone is always available after hours, on weekends and on holidays. We are accepting new patients! Call today!
Women's Health
Prenatal Care

Wellness Visit/EPSDT

Acute and Chronic Conditions
Pediatric (including newborn)
Sports Medicine
Osteopathic Manual Therapy
Behavioral Health/ Mental Care
Physical Therapy
Minor Procedures
Addiction Medicine
Locations
---
208 Medical Park Blvd., Bristol, TN, 37620-7343
---
917 W. Walnut Street, Johnson City, TN, 37604-6527
---
102 East Ravine Road, Kingsport, TN, 37660-3814
Visiting Our Clinics
Office Hours & Appointments

Bristol and Johnson City Offices:

Monday-Friday: 8 a.m. - 4:30 p.m.
Monday open until 6:30 p.m.

Kingsport Office:
Monday-Friday: 8 a.m. - 4:30 p.m.
Thursday open until 6:30 p.m.

Same-day appointments are available. Appointments are encouraged, but if you become suddenly ill, please know that you can be seen by the first available physician. If you are experiencing a medical or psychiatric emergency, please call 911, or go to your closest emergency room.

Emergencies & After-Hours Appointments

We provide 24-hour medical care, 7 days a week for our patients.

If an emergency arises Monday through Friday during our office hours, please call. We will advise you of the best course of action and may be able to take care of your emergency in our office.

On weekends, evenings and holidays, you may still call our offices. Our answering services will relay your message to one of our physicians, who will return your call as soon as possible. Please remember to telephone our offices before going to the emergency room.

If you believe you have a serious or life-threatening emergency, you may wish to proceed directly to the nearest emergency room, and ask them to contact your doctor.
Providers
At each of our clinics, a team of health care professionals works together to show you the best ways to improve and maintain your health. Our team will provide holistic care.
Click here to see a list of our providers.
Our team includes:

Family Physicians
Family physicians are primary care doctors trained to provide continuing and complete health care for the individual and the family.

Our physicians include:
Faculty physicians who are board certified and licensed to practice medicine. They provide medical services to patients in the office, hospital and nursing homes. They also devote time to teaching residents and medical students, medical research and community service.


Resident physicians are doctors who have graduated from medical school and are pursuing advanced training in family medicine. They also provide medical care in the office, hospital and nursing homes, and provide community services, all under the supervision of our faculty physicians.

Psychologist
A psychologist provides psychosocial services and counseling to patients, teaches medical students and residents, and conducts research.

Pharmacist
A pharmacist provides diabetic education along with medication management therapy.

Social Worker
A medical social worker provides services to patients and instructs medical students and residents.

Nurses

Physicians from other medical specialties are available for consultation.

Why ETSU Health?
We are the experts in our field who are training the brightest minds of the next generation. We stay up to date on the latest research and have the experience you are looking for in a primary care provider. We are here to serve and support our Tri-Cities communities and the greater Appalachian region.
The mission of the department of Family Medicine is to provide community-focused medical education and evidence-based, patient-centered care; to improve health in rural southern Appalachia, especially among the underserved population; to model compassionate and efficient care using effective communication skills; and to advance scholarly investigation.
Manage Your Health with MyETSUHealth
View test results, make appointments, request prescription refills, and message your doctor from any Web-enabled device by using our secure online portal, MyETSUHealth. Our technology also allows anyone on your care team to securely access your health information, making sure you always get care that's right for you and based on the latest evidence.