Shambhavi Chandraiah, M.D.
Psychiatry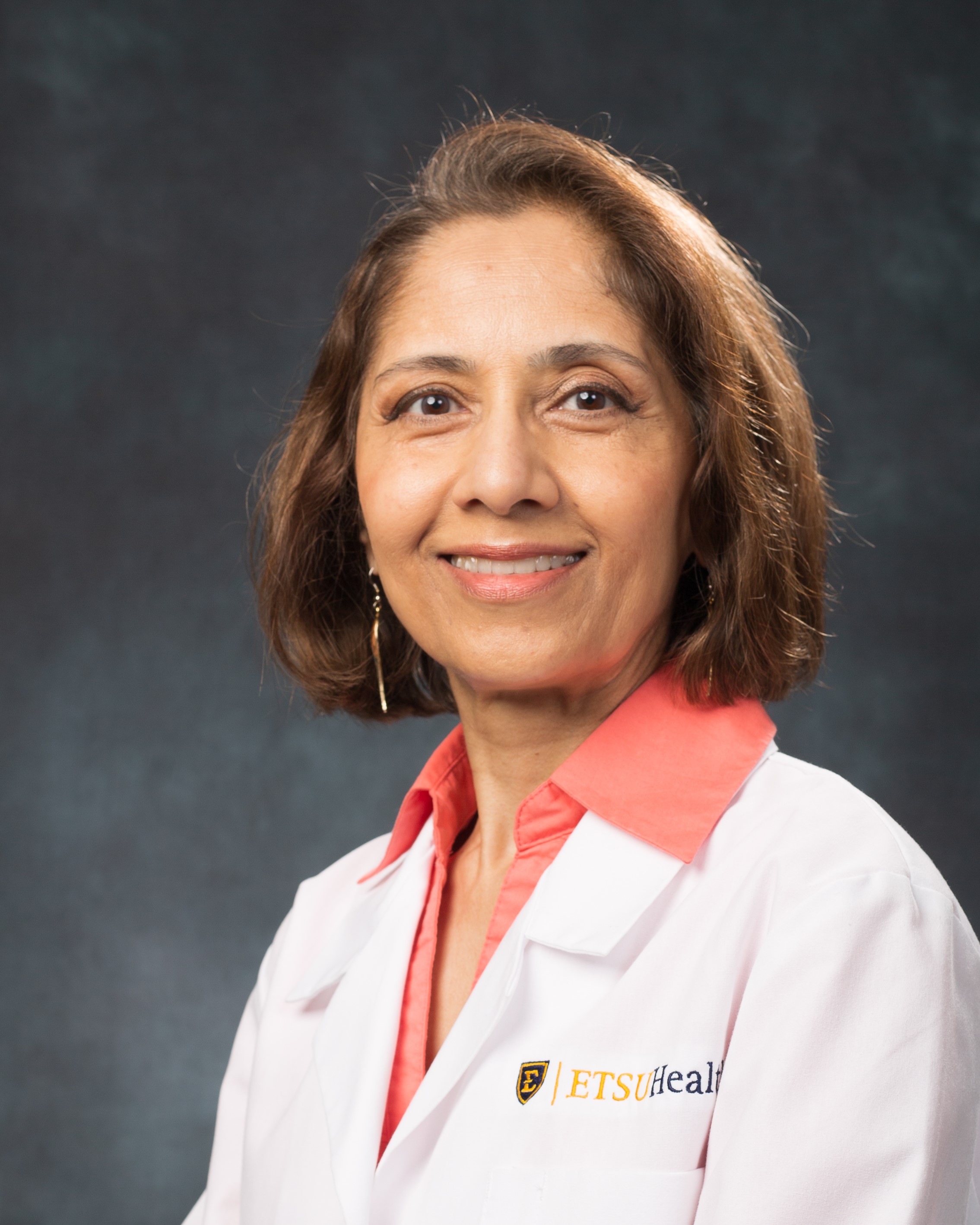 Specialty:

Call for an Appointment:

423-379-8120

Location(s):
Watch Dr. Chandraiah's Provider Interview
Dr. Chandraiah graduated from Memorial University in Canada with a Bachelor of Medical Sciences (Biochemistry focus) and MD degrees. She completed a rotating internship, psychiatry residency, and Consult/Liaison Fellowship starting at the Clarke Institute of Psychiatry in Toronto and finishing at the Medical College of Virginia. She is a Distinguished Fellow of the American Psychiatric Association. She received the Outstanding Clinical Supervision, Best Outpatient Attending, and Clinical Teacher of the Year awards from Psychiatry Residents.


Dr. Chandraiah has worked primarily in academia and in administrative positions starting at the VAMCs in Richmond and Ann Arbor followed by University of Alabama at Birmingham and University of Mississippi Medical Center. She has been at ETSU since 2014 currently as Professor, Associate Chair for Clinical Affairs, Residency Training Director, and Outpatient Clinic Director. She is board certified in Adult Psychiatry. She has always been actively involved in teaching medical students and residents with lectures and clinical supervision. Clinical and research interests are in women's mental health particularly related to the reproductive cycle, as well as mood and anxiety disorders.
​In her personal time, Dr. Chandraiah enjoys hiking, travelling, and adventurous activities.
EDUCATION AND TRAINING
Fellowship: Consultation-Liaison Psychiatry, Medical College of Virginia, Virginia Commonwealth Hospitals, Richmond, Virginia
Residency: Psychiatry, Clarke Institute of Psychiatry, Toronto, Ontario, Canada; Psychiatry, Medical College of Virginia, Virginia Commonwealth Hospitals, Richmond, Virginia
Doctorate: Doctor of Medicine, Memorial University of Newfoundland, St. John's, Newfoundland, Canada
BOARD CERTIFICATION
Psychiatry, American Board of Psychiatry and Neurology
HOSPITAL AFFILIATIONS
Woodridge Hospital, Johnson City, Tennessee