Sharlet Slough, D.O.
Internal Medicine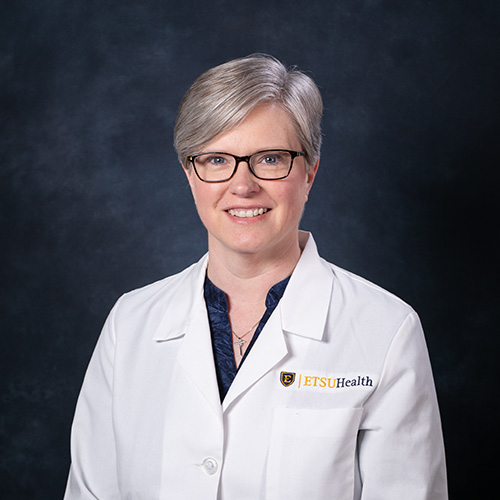 Watch Dr. Slough's Provider Interview
Dr. Slough became interested in medicine as a young child as she watched doctors and nurses care for her older brother, who has asthma. She enjoyed science classes and wanted to use what she learned to care for others. Dr. Slough wanted a career where she could make a difference in the lives of others and her community.


Her primary goal is to be a partner with each patient to become healthy and stay healthy. Dr. Slough sees each patient as a whole person and strives to understand all the factors that affect their health by taking the time to actively listen. She wants her patients to understand their health and actively participate in their well-being.
Having grown up in a rural area, Dr. Slough was drawn to Quillen College of Medicine's mission to teach the next generation of physicians to serve the rural community of the Appalachian Highlands. She wants to teach younger physicians to not only strive to provide the most modern care to their patients but to also see each patient as a whole person.
EDUCATION AND TRAINING
Residencies: Internal Medicine, University of New Mexico Hospital, Albuquerque, New Mexico; Family Medicine, University of Texas Southwestern Medical Center of Dallas


Doctorate: Doctor of Osteopathy, University of North Texas Health Science Center, Fort Worth, Texas
BOARD CERTIFICATIONS
Internal Medicine, American Board of Internal Medicine
Family Medicine, American Board of Family Medicine
OTHER CERTIFICATIONS AND MEMBERSHIPS
Member, Society of Hospital Medicine



Certified, Advanced Cardiac Life Support