Joel Danisi, M.D., FACP
Internal Medicine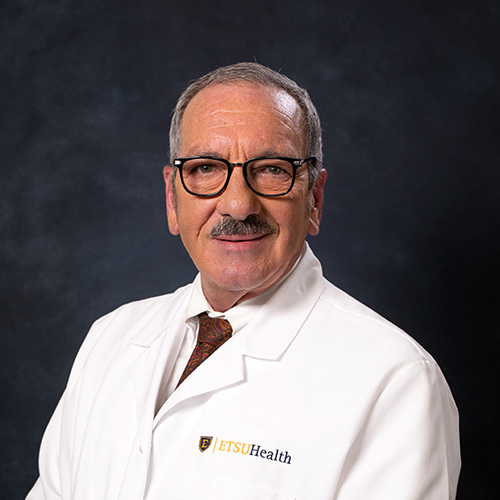 Specialty:

Call for an Appointment:

423-246-7931

Location(s):
Dr. Danisi offers specialty care for adults of all ages and has 40 years of hands-on experience. He believes patients can exercise their choice in health care in most circumstances.
He became interested in medicine while in high school as he helped care for his grandmother, who lived with his family. After residency, he was in private practice in rural northwest Connecticut's Berkshire Mountains for many years. In 2011, Dr. Danisi moved to Miami to join the University of Miami faculty, where he served as chairman of the clinical competence committee for the Geriatric and Palliative Care Fellowship program, as well as the director of the Geriatric Patient-Aligned Care Team at the Miami VA. Dr. Danisi enjoys teaching young doctors how to care for older adults, a rapidly growing segment of the global population. Although the beach was nice, he missed the mountains. He relocated to East Tennessee to return to the mountains, yet a milder winter climate. Most recently, he worked at the Mountain Home VA.
Dr. Danisi is very happy to be in this lovely area of the country. He enjoys watching sports, playing golf and softball, riding his bicycle, fishing, reading, music, art and theater. He has two adult children and one grandchild.
EDUCATION AND TRAINING



Residency: Internal Medicine, University of Connecticut School of Medicine, Farmington, Connecticut


Internship: Internal Medicine, University of Connecticut School of Medicine, Farmington, Connecticut


Doctorate: Virginia Commonwealth University, Medical College of Virginia, Richmond, Virginia
BOARD CERTIFICATIONS
American Board of Internal Medicine, Internal Medicine