Paras Patel, M.D.
Infectious Disease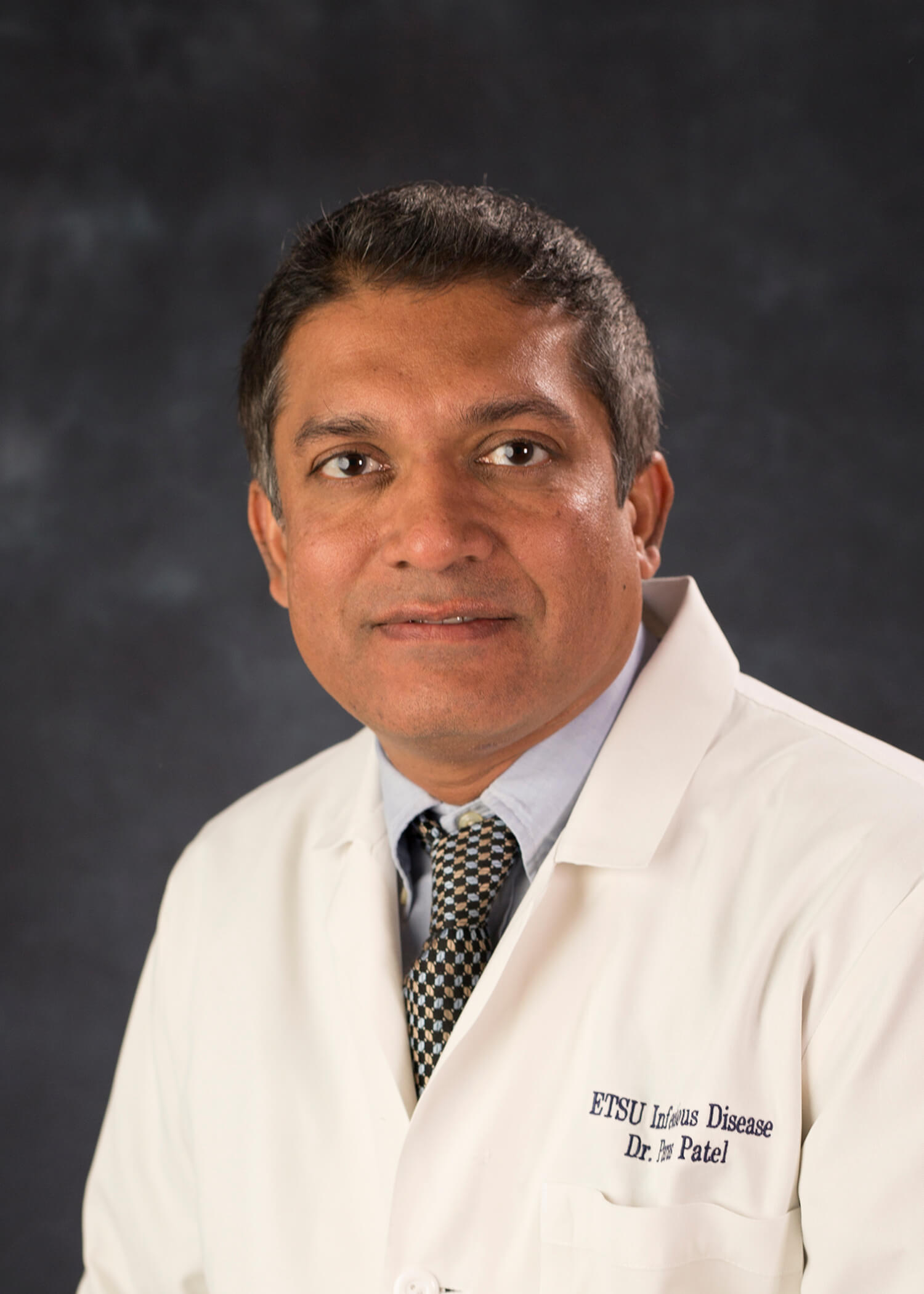 Specialty:

Infectious Inflammatory and Immunologic Disease

Location(s):
Watch Dr. Patel's Provider Interview
Paras Patel, MD is Associate Professor of Medicine at East Tennessee State University's Quillen College of Medicine in Johnson City. He is board certified in both Internal Medicine and Infectious Diseases, and serves on the faculty of Quillen College of Medicines Department of Internal Medicine, Division of Infectious Diseases. Dr. Patel is also an infectious diseases staff physician at the Johnson City Medical Center, the Indian Path Medical Center in Kingsport, and the Veterans Affairs Medical Center in Mountain Home, Tennessee.
After earning his medical degree in his native India, Dr. Patel completed his residency in Internal Medicine and fellowship in Infectious Diseases at East Tennessee State University. He is the author of several book chapters and publications in peer-reviewed journals.
EDUCATION AND TRAINING
Fellowships: Infectious Diseases, Internal Medicine, East Tennessee State University, James H. Quillen College of Medicine, Johnson City, Tennessee
Residencies: General Surgery, V.S., General Hospital, N.H.L., Municipal Medical College, Ahmedabad, India
Internal Medicine, East Tennessee State University, James H. Quillen College of Medicine, Johnson City, Tennessee
Doctorate: B.J. Medical College, Ahmedabad, India, MBBS Degree from University of Gujarat, India
BOARD CERTIFICATION
American Board of Internal Medicine
HOSPITAL AFFILIATIONS
Johnson City Medical Center