Lamis W. Ibrahim, M.D.
Infectious Disease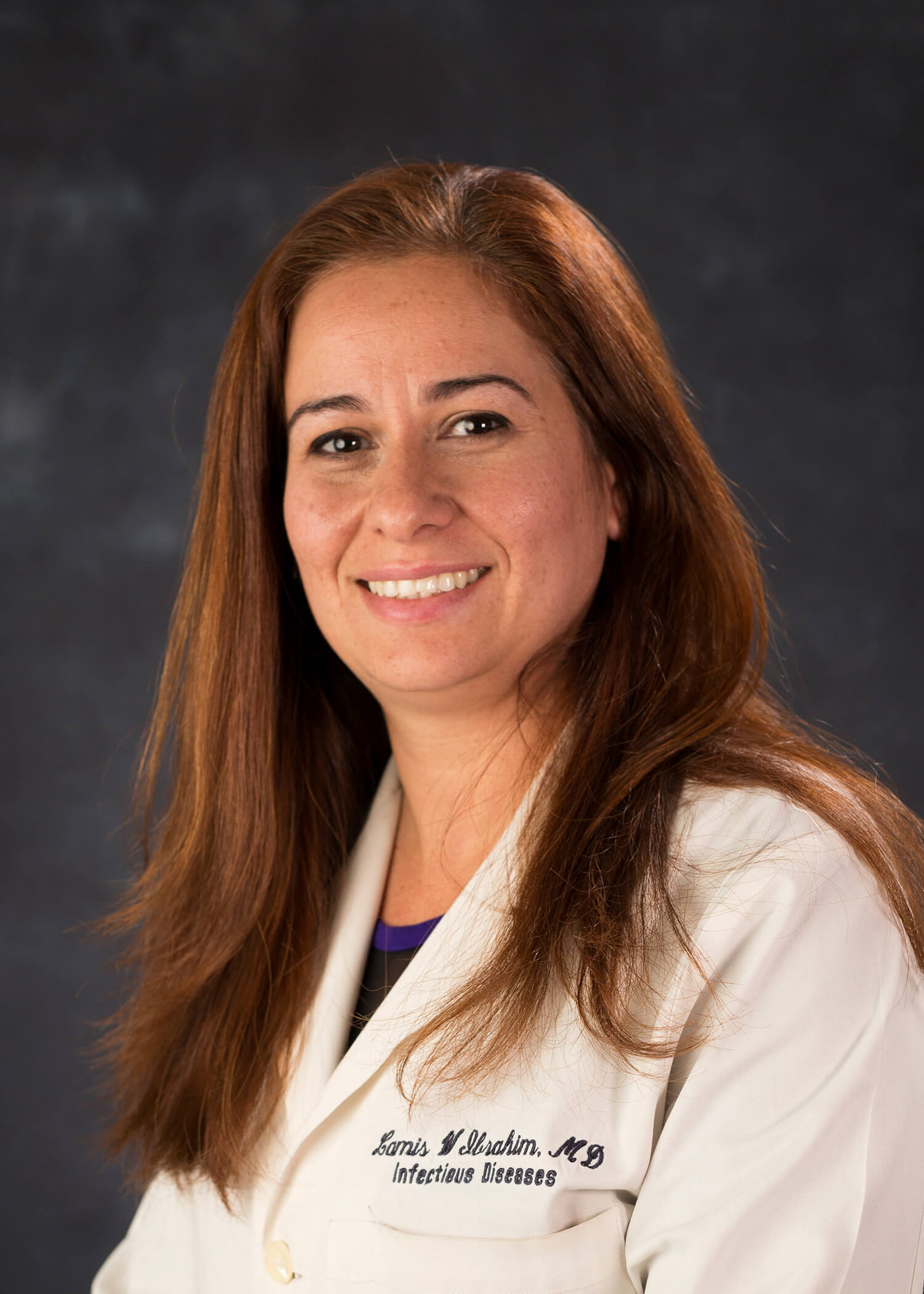 Specialty:

Infectious Inflammatory and Immunologic Disease

Location(s):
Watch Dr. Ibrahim's Provider Interview
Lamis Ibrahim, M.D., is an assistant professor of medicine at East Tennessee State University's Quillen College of Medicine in Johnson City. She is board certified in both internal medicine and infectious diseases, and serves on the faculty of Quillen College's Department of Internal Medicine in its Division of Infectious Diseases.


Dr. Ibrahim is a member of the American College of Physicians and the Infectious Disease Society of America. She earned her medical degree in her native Lebanon and then completed both her residency in internal medicine and her fellowship in infectious diseases at ETSU. While serving as a resident, Dr. Ibrahim received the Department of Internal Medicine's 2006 Best Resident Award.
Dr. Ibrahim is co-author of several chapters in the book, Gantzs Manual of Clinical Problems in Infectious Disease, published in 2013 by Lippincott Williams & Wilkins. Her chapters are entitled, "Syphilis, Gonorrhea, Chamydia Trachomatis, Genital Herpes Simplex, Encephalitis, Prevention and Treatment of Herpes Zoster" and "Postherpetic Neuralgia, and Other STDs."
EDUCATION AND TRAINING
Fellowship: Infectious Diseases, James H. Quillen College of Medicine, East Tennessee State University, Johnson City, Tennessee
Residency: Internal Medicine, James H. Quillen College of Medicine, East Tennessee State University, Johnson City, Tennessee; Internal Medicine, Beirut Arab University/Hammoud Hospital UMC/ Saida, Lebanon; Multidisciplinary Internship Program, Beirut Arab University/Hammoud Hospital UMC/ Saida, Lebanon
Doctorate: Doctorate of Medicine, MBBS, Beirut Arab University, School of Medicine, Beirut, Lebanon
BOARD CERTIFICATIONS
American Board of Internal Medicine
HOSPITAL AFFILIATIONS:
Johnson City Medical Center, Johnson City, Tennessee
Veterans Affairs Medical Center, Mountain Home, Tennessee