J. Gregory Crabill, M.D.
Family Medicine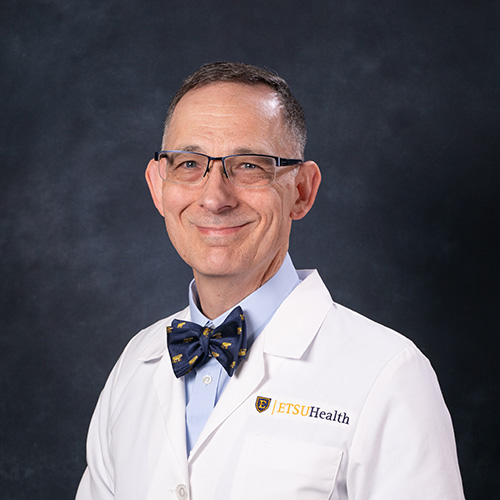 Specialty:

Call for an Appointment:

423-439-6464

Location(s):
Watch Dr. Crabill's Provider Interview
For Dr. Crabill, becoming a doctor was a calling. While working toward a different degree in college, he heard a missionary nurse give a talk. After, he felt like becoming a doctor was something that he was supposed to do.
Dr. Crabill served 20 years in the United States Navy. Some of the interesting places that he practiced medicine with the Navy include Asia, a mud castle in Afghanistan, and aboard a moving ship at sea. Dr. Crabill believes his years of experience as a physician and a teacher of physicians help him to be a better doctor and to provide great care to his patients.

Dr. Crabill grew up in South Bend, Indiana. He has lived on the east and west coasts of the United States, and in the desert of southern California. In recent years, the mountains of Appalachia seemed to be calling to him. When he visited the area, he fell in love with it and with the people here.
EDUCATION AND TRAINING

Residency: Family Medicine, St. Joseph Regional Medical Center, Mishawaka, Indiana
Doctorate: Doctor of Medicine, Indiana University School of Medicine in Indianapolis
BOARD CERTIFICATIONS
Family Medicine, American Board of Family Medicine
OTHER CERTIFICATIONS AND MEMBERSHIPS
Fellow, American Academy of Family Physicians
Member, Christian Medical and Dental Associations