Kevin Breuel, PhD
Endocrinology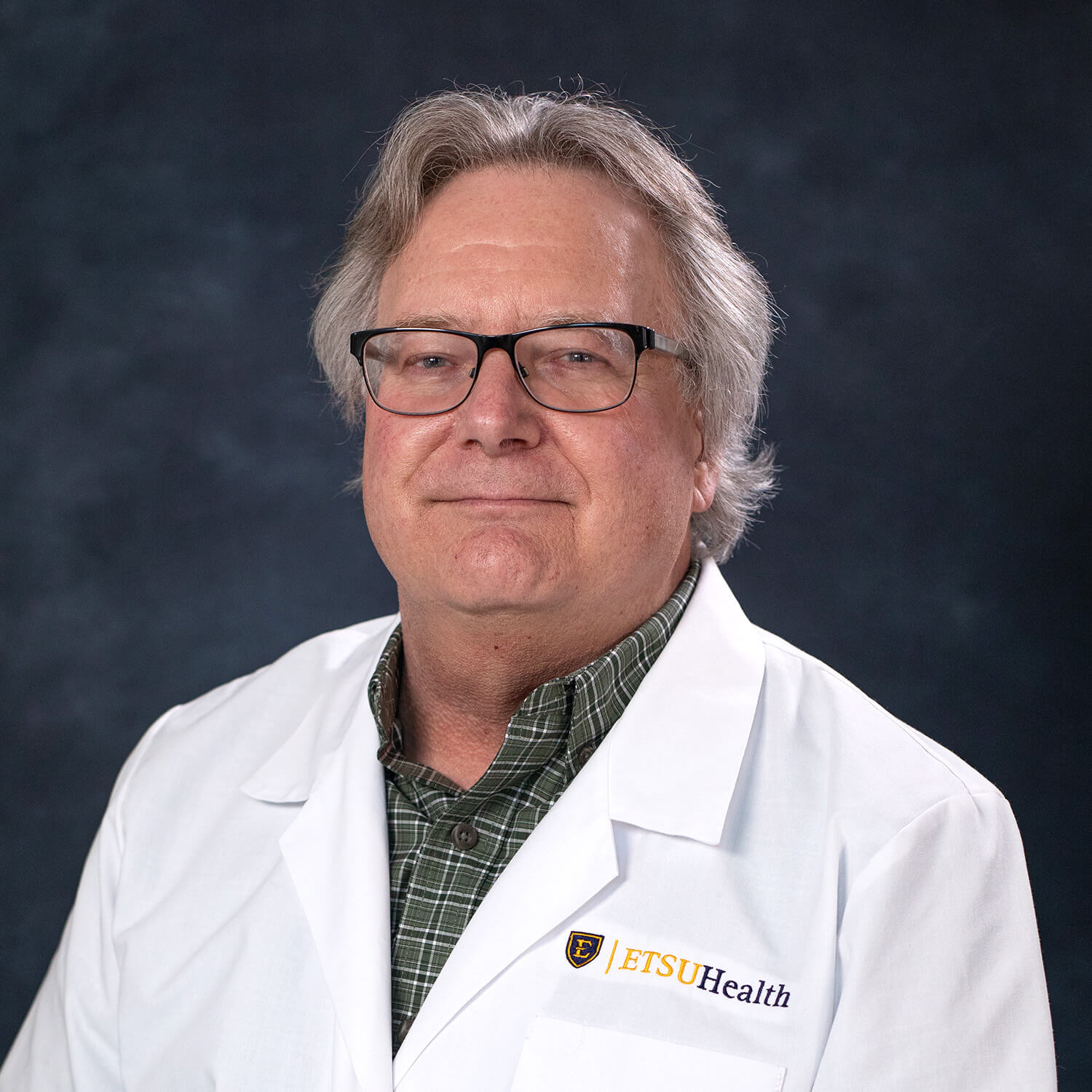 Specialty:

Insulin Dependent Diabetes Mellitus
Clinical Laboratory Medicine and Reproductive Endocrinology

Call for an Appointment:

423-439-7280

Location(s):
Dr. Breuel joined the department in 1991. He currently serves as Administrative Director of the departments Clinical Reference Laboratory: ETSU Clinical Labs, an accredited reference lab that offers a full-service diagnostic testing service to the physicians of Northeast Tennessee. ETSU Clinical Lab's goal is to contribute to improving healthcare in the local region by providing a comprehensive, cost effective, and timely diagnostic testing service to physicians and patients. He also serves as the Administrative Director of the Phlebotomy/Stat Laboratory at the Clinical Education Building. He is board certified as a High Complexity Laboratory Director (HCLD) in the subspecialty area of Endocrinology.
Dr. Breuel's research interests are in the areas of: Insulin Dependent Diabetes Mellitus (IDDM), Reproductive Endocrinology, Clinical Laboratory Medicine, and Laboratory Information Systems. Dr. Breuel is an author or co-author on more than 96 scientific papers, abstracts or book chapters.
EDUCATION AND TRAINING
Doctorate: West Virginia University, 1991
Masters of Science: Clemson University, 1985
Bachelor's: Western Illinois University, 1982
BOARD CERTIFICATIONS
High Complexity Laboratory Director
American Board of Bioanalysis