The Stressors on Women's Mental Health
Including Resources to Promote Mental Well-being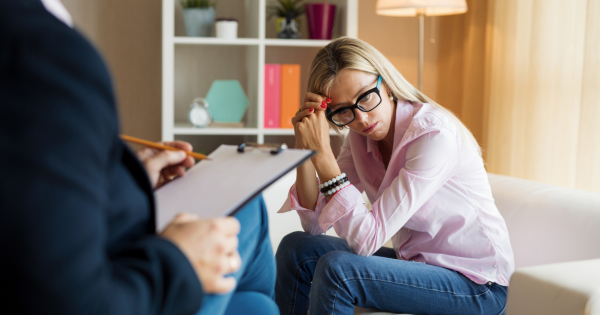 Mental health is a crucial aspect in the lives of women with depression being the most common mental health problem and the leading cause of disability. In the United States, 1 in 5 women will experience depression during their lifetime and this can affect many aspects of daily life. Routine stressors, hormone changes, trauma and more are known to cause depression.
If you or someone you know is experiencing a mental health crisis, help is available. Call 988, the national suicide and crisis lifeline to talk to a trained mental health professional.
Depression affects many aspects of functioning, which is what makes it the most common mental health problem in women. To better understand common root causes, it's important to dive deeper into the lives of women.
Depression may affect:
Home life
Work life
Relationships
Daily Routine
Women often have the role of being the glue of the family with multiple gender assigned roles that can be taxing on one's mental health. Examples of these roles are:
Caring for children
Caring for ailing parents
Working outside of the home
Having the greater share of homecare responsibility
Being a single parent
Working lower wage jobs
Discrimination
Hormonal Changes
Hormonal changes are more prominent during the premenstrual period, peripartum (during or after delivery of the baby) or in the perimenopause (the few years after menstrual periods end) and can further increase the risk of depression.
Trauma
Women may be more likely to be the victims of childhood sexual abuse and adult sexual violence, which can have a lifelong impact often resulting in post-traumatic stress disorder (PTSD) and depression.
Neonatal Abstinence Syndrome in Appalachia
There is one factor that women tend to experience more in the Appalachian Highland's region than in most areas of the United States. Neonatal abstinence syndrome, a condition of newborn babies experiencing withdrawl from drugs that the mother took during pregnancy has significantly increased over the years. Northeast Tennessee is a hotspot for opioids, and such use may be linked to social determinants of health such as poverty, lower education, limited employment prospects and lack of access to health care. This makes it harder for women to seek the mental health care they need or to identify what treatment options are best for them.
Both national and state departments offer many resources for women who are experiencing poor mental health. The CDC outlines ways for people to make mental health a priority with several tips to improve overall health and well-being. The Tennessee Department of Mental Health and Substance Abuse provides tools for mental health screenings, programs, help lines and more. Additionally, the 988 website is a great resource to view stories of hope and recovery, and provides immediate assistance to those in need with their free, confidential and 24/7 lifeline.





Prioritize Your Mental Health (CDC) Adult Mental Health Services (TN Dept. of Mental Health)
Searching for a psychiatrist who will work with you every step of the way?