Family Medicine Kingsport
Specialty Clinic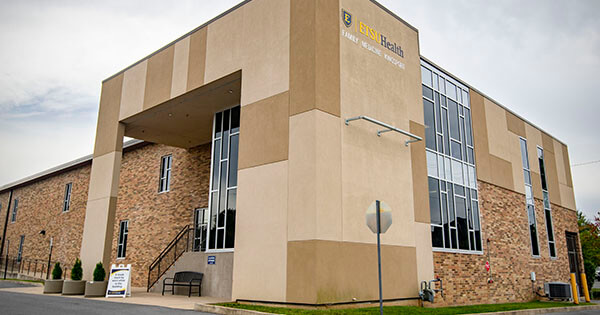 Hours:


Monday-Friday: 8 a.m. - 4:30 p.m.
Thursday open until 6:30 p.m.
We offer same-day appointments, coordinate with specialists, care for you in the hospital, and always have someone available after business hours.


ETSU Health Family Medicine Kingsport is here for you, bringing the expert care you deserve. Family physicians care for every member of your family, from newborns and teens to adults and the elderly. In addition to family physicians, our clinics include nurse practitioners and interprofessional providers from pharmacy, physical therapy, behavioral health and more.
Women's Health
Prenatal Care
Wellness Visit/EPSDT
Acute and Chronic Conditions
Pediatric (including newborn) Acute/Chronic
Sports Medicine
Behavioral Health/Mental Care
Physical Therapy
Minor Procedures